Date/Time

11/22/2019 - 11/23/2019
2:30 pm - 11:00 pm

Categories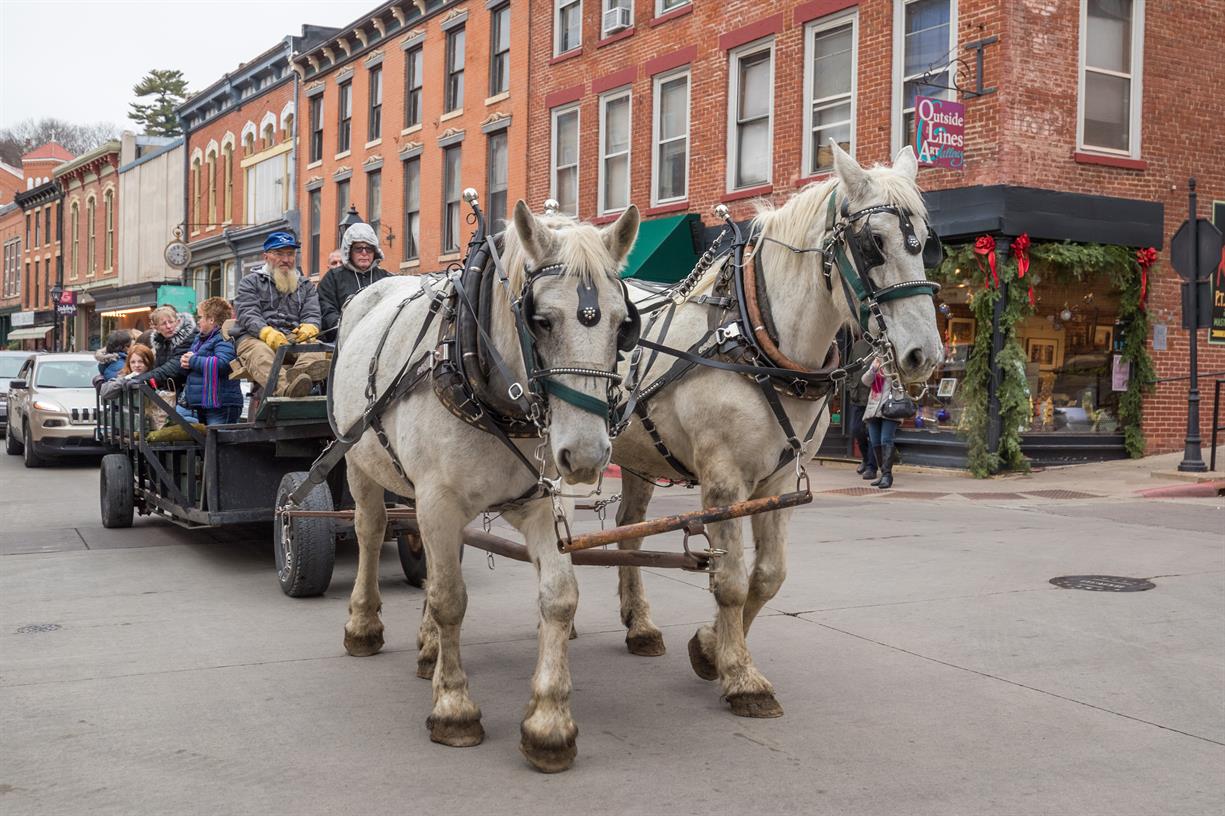 WHEN

Friday, November 22 – Saturday, November 23, 2019

WHERE

Galena Cellars Vineyard & Winery
515 S. Main St.
Galena, IL 61036

TELEPHONE NUMBER

815.776.9200

WEB SITE ADDRESS

www.nouveauweekend.com

ADMISSION

Details to be determined.
EVENT DETAILS

Raise a glass and celebrate the release of Galena Cellars' Nouveau wine!

Area businesses offer Nouveau-inspired meals and entertainment. In the afternoon, a traditional horse-drawn wagon parade delivers Nouveau wine to area businesses.

Details of schedule still to be determined.
Friday
Celebrate at Galena Cellars. Join the Lawlor Family as they unveil their 2019 Nouveau wine! Be a part of the official toast with friends, area businesses, family and soon-to-be friends. Make reservations for lunch on the second floor of their flagship store in Downtown Galena!

A parade of revelers will assemble for a trek down Galena's Main Street in assorted modes of transportation and merriment from horse-drawn wagons to trollies as the Nouveau wine is handed out to Galena merchants who sport the Nouveau posters in their shop windows.

Wine Tours will be available and Nouveau Dinner's, live music and celebrations will be held at different restaurants and pubs throughout town.

Saturday
Galena Cellars Vineyard – Public Tour & Tasting
Wine Tours & Tastings
Nouveau Dinners and celebrations at different restaurants and pubs downtown Galena.

Sunday
Galena Cellars Vineyard will be open for tours and tastings.

What is Nouveau?
Nouveau Wine Weekend, based on the French Beaujolais Nouveau celebration, which is named after the region in which it was founded, was launched in 1985 and is spearheaded by Galena Cellars winemaker Chris Lawlor-White. Held the third Friday of each November, it showcases the annual release of Le Beaujolais Nouveau, the practice of bottling the first wine of the harvest just a few weeks after fermentation.